Hapa Izakaya is proud to be sponsoring the 36th Annual Powell Street Festival, August 4th and 5th. This celebration of Japanese Canadian arts, culture and heritage features something for everyone: dance, music, film and video, visual arts, martial arts demos, amateur sumo tournament, craft vendors, traditional displays, and of course, tons of delicious Japanese food.
The Powell Street Festival Society's mission is to celebrate and cultivate Japanese Canadian and Asian Canadian arts and culture; to encourage Asian Canadians to take a leadership role in the development of the arts in Canada; and to foster community development, environmental sustainability, and support for the Downtown Eastside neighbourhood area.

PSF is the largest event of its kind in Canada and the longest running community arts festival in the Lower Mainland. They provide a much-needed venue for emerging and established, professional and amateur, and traditional and contemporary artists in the Japanese Canadian and Asian Canadian communities.
Hapa will be will be serving scrumptious AAA beef short ribs, grilled ika and pan seared calamari. See you in the park!

To download full festival program, click HERE!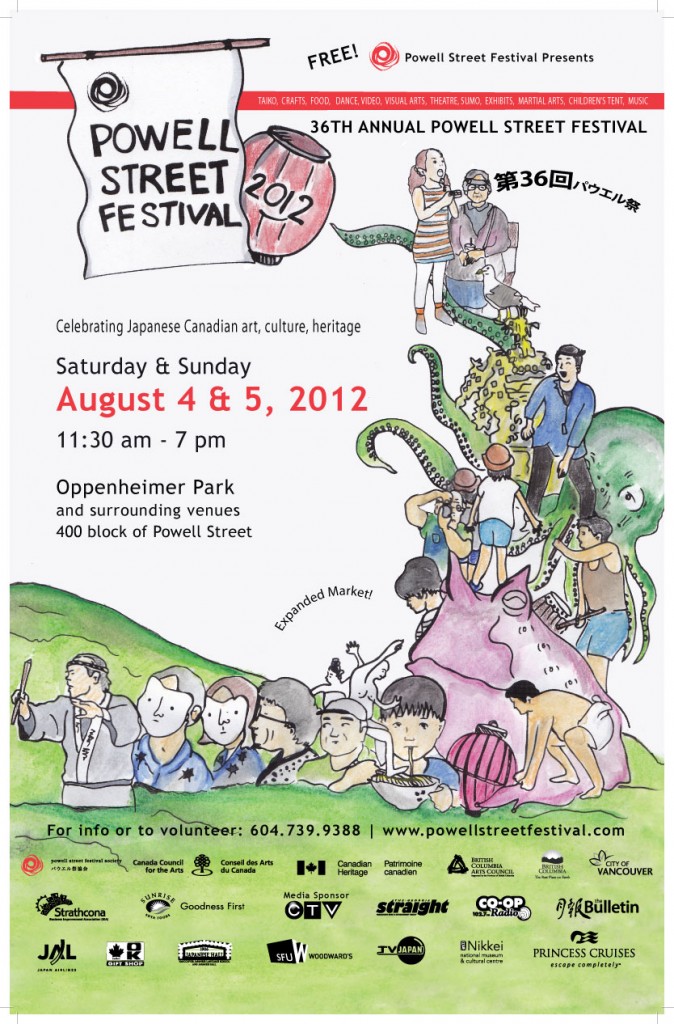 View photos from the event here.