Vancouver, BC – WE Vancouver readers recently voted in 75 catagories for their favourite restaurants, bars, eateries and specialty shops around Vancouver. The Westender's November 8th, 2012 issue marked the first edition of their stand-alone Best of the City Dining 2012 readers choice results.
In the 'International Cuisine' category, Hapa Izakaya took home Silver for Best Japanese.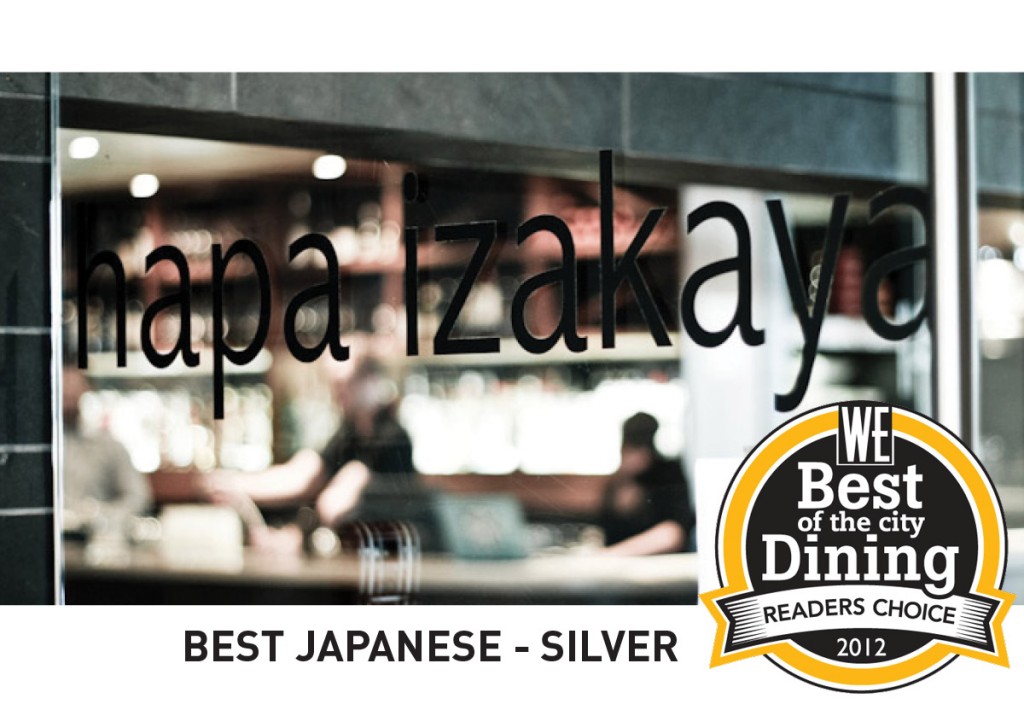 Congratulations to all the winners and a big thank you to everyone who voted!