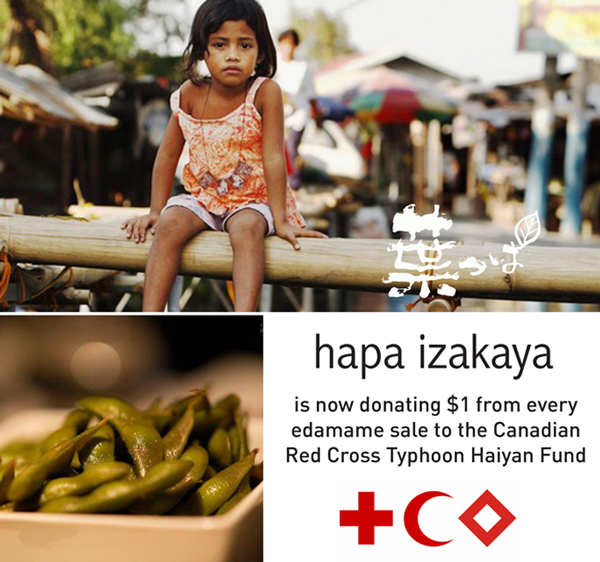 (Vancouver, BC) November 15, 2013 – In support of the efforts to help victims of Typhoon Haiyan, Hapa Izakaya has announced today that they are now donating $1 from every edamame dish sold within Hapa's Vancouver locations, between Friday, November 15 and Monday, December 9 to the Canadian Red Cross.
"Our hearts are saddened by the tragic devastation caused by Typhoon Haiyan", says owner, Justin Ault. "The Hapa family stands with their staff, friends and guests who have loved ones affected by the typhoon and hope this small gesture will provide some comfort to those greatly in need. Our thoughts and prayers are with them."
Donations collected will support the Canadian Red Cross to provide urgently-needed basic services to affected communities. This includes carrying out search and rescue operations, distributing food, and mobilizing items like blankets, clothing, hygiene kits and sleeping mats.
To make a personal donation to the Canadian Red Cross, visit redcross.ca/donate.